The Founder's daughter, Lisa is the inspiration behind Shea BODYWORKS. As a pre-teen, she was a die-hard gymnast and the chalk used by gymnast caused her already dry skin to become severely dry, rough and dull. As a mom, Saidah tried tons of products to help heal and moisturize her daughter's skin, but nothing seemed to work. So, with her knowledge of natural oils and butters passed down to her by her mother, Saidah created a moisturizing product for her daughter's skin. She knew that if natural oils and butters could heal her skin as a burn victim, they would work wonders on her daughter's skin. Needless to say, after her daughter tried the Happy Hands and Feet Balm she fell in love with the product and said to Saidah "Mom, you should be selling this!" Saidah took her advice and Shea BODYWORKS was born.
Shea BODYWORKS is a grassroots company that launched in 2014 with humble beginnings and is on the rise with promises of being a go to product for those looking for all natural products. With the growing popularity of the Happy Hands and Feet Balm, Shea BODYWORKS has made it to the shelves of Whole Foods Market in Carmel, Indiana. Also, Shea BODYWORKS has customers all over the United States. In 2018, the Happy Hands and Balm was one of the gifts selected to be in the gift bags for the Alvin Aliey 60th Gala Anniversary in New York city.
Shea BODYWORKS believes in creating product experiences and not just products. All of the products are free of glycerin, dyes, mineral oil, parabens, non-toxic, plant-based, cruelty-free, and family friendly. The unique texture of the balms absorbs quickly into the skin leaving it soft and moisturized. All products are oil based, so a little goes a long way. Every product is manufactured using a small batch system.
As Seen On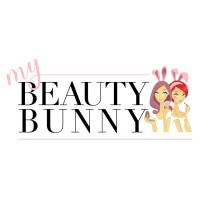 "You are here: Home / Body / Shea Butter Blend for Dry Skin from Shea Body Works SHEA BUTTER BLEND FOR DRY SKIN FROM SHEA BODY WORKS in BODY, DRY SKIN, MEN, VEGAN on 09/22/17 Share Share Tweet Pin Share PR SAMPLE Shea Body Works Shea Butter Blend I still don't know why my face can be so oily and the skin on my body can be so dry, but Shea Body Works solves the dryness problem! Their Happy Hands and Feet Balm is super hydrating. It's made with unrefined shea butter, organic coconut oil, jojoba oil, sweet almond oil, castor oil, and avocado oil and essential oils, and it really feels like buttah!"
My Beauty Bunny
Collaborations
Sponsorship - Gift Bag
Shea BODYWORKS, Happy Hands and Feet Balm Lavender was one of the many amazing items included in the gift bags for the Alvin Ailey 60th Anniversary Gala.
What People Are Saying
★ ★ ★ ★ ★
"It's a 2 for 1! I've been using this on my feet faithfully everyday since purchase and now I know why they call it a "pedicure in a jar!" My feet will be summer ready no matter the season! Thanks, Shea BODYWORKS!"
★ ★ ★ ★ ★
"This feet balm is the bomb! I have really dry feet and this balm really helped"